Overview
Data Products are a first-class citizen of Blindata's Data Catalog! We are helping organizations that are implementing the Data Mesh architecture pattern to better organize, manage, and govern their data domains.
This shift to domain-oriented decentralized data ownership and architecture brings new challenges from both the organizational and technical points of view. As well as new opportunities from a data governance perspective.
Data Ownership
A paradigm shift to domain-oriented decentralized data ownership.
Data Contracts
Well defined data contracts between producers and consumers.
Discoverability
Discoverability of data assets across the organization.
Data Quality
Clear data quality & monitoring responsibilities.
Dependencies
Embedded lineage of data products of your platform by visualizing input and output port connections.
All this gives the occasion to re-engineer data governance processes: no more as an afterthought!
Features
With the introduction of data products as first class citizens of Blindata Data catalog, Blindata brings all the needed information together to manage your data platform. Enabling sharing and collaboration throughout your organization.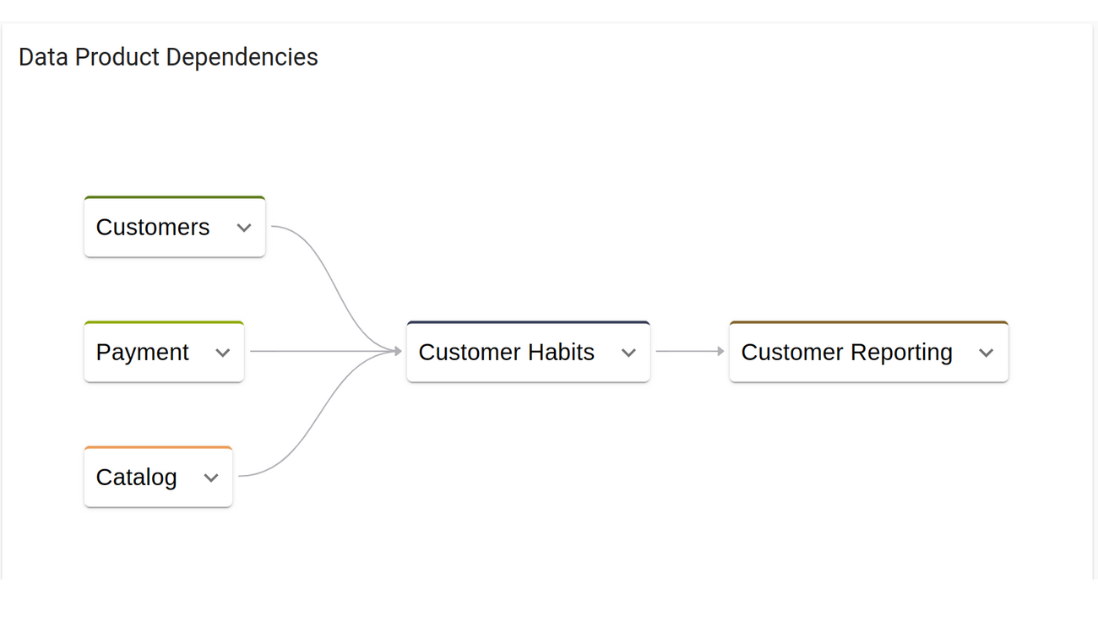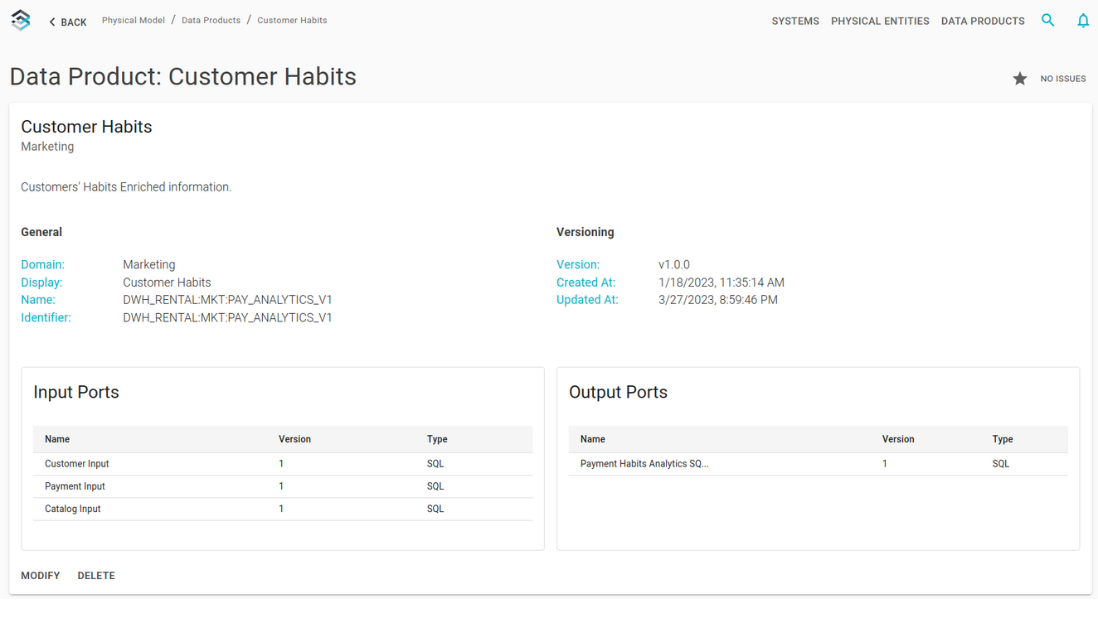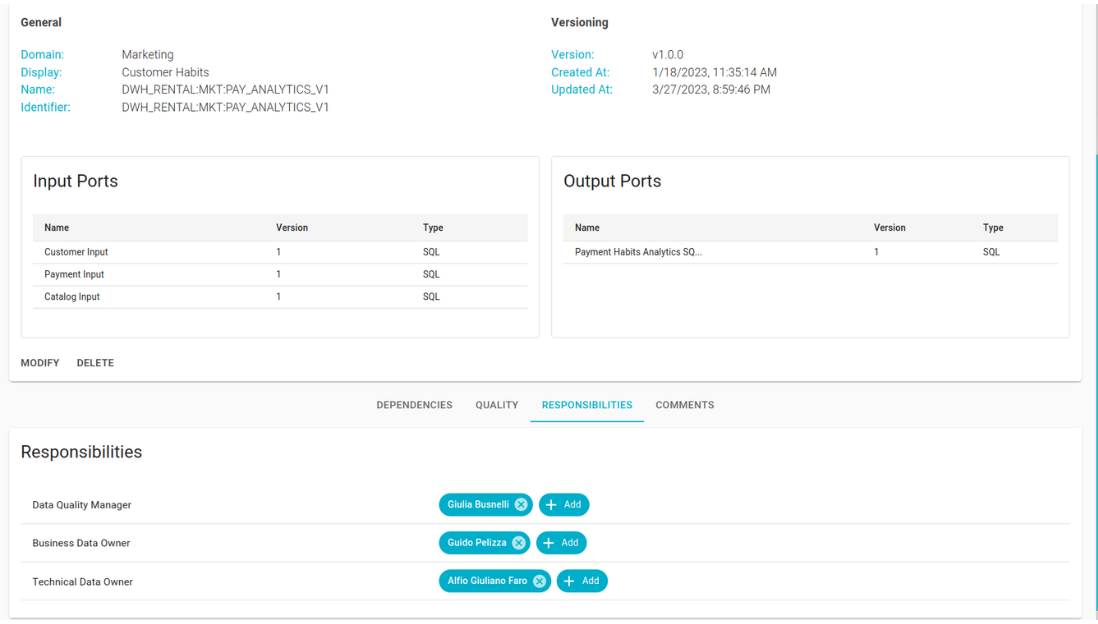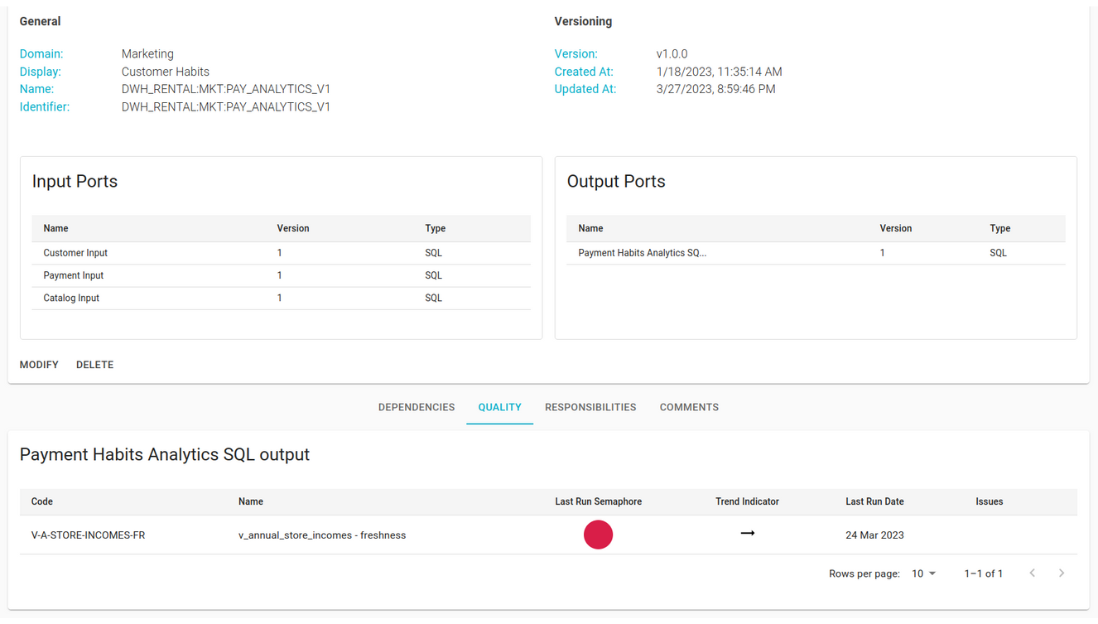 Manage Data Products: Define data product terms, schema, SLAs, and contracts between producers and consumers with ease.
Trace Data Lineage: Track data product dependencies and expand column-level lineage with the automated SQL lineage module.
Monitor Data Quality: Monitor key quality indicators and share them across the organization with the Blindata data quality module.
Steward Your Data: Define the roles and responsibilities for your data products. Keep a close eye on each team member's workload and adjust as needed with changes in the team. Make sure every data product is being managed by the right people in charge.
Collaborate Distributedly: Embedded issue management and collaboration features allow feedback and collaboration from all actors, even across teams and channels.
How to
Data products are first class citizien in Blindata's Data Catalog. Use the other governance features you love, natively embedded in the Data Mesh module.
Use Metadata Activation Features such as Web Actions and Web Hooks to integrate blindata with other DevOps solutions.
Use Blindata Open API to implement custom connectors and integrate them in your data management CI/CD pipelines.