Overview
The Record of Processing Activities module (RoPA) allows you to manage the record of activities that are carried out on the data. The module allows you to document:
Processings: the processing of personal and non-personal data that are carried out within the organization
Tasks: the operational activities, services or contracts that require the processing of personal data
Data Actors: the legal entities and titled figures for the purposes of personal data
Blindata allows you to manage the RoPA for one or more legal entities in a precise, verifiable and integrated way with company information systems. Through the API and massive update functions, it is possible to define integration and alignment processes with management systems.
Features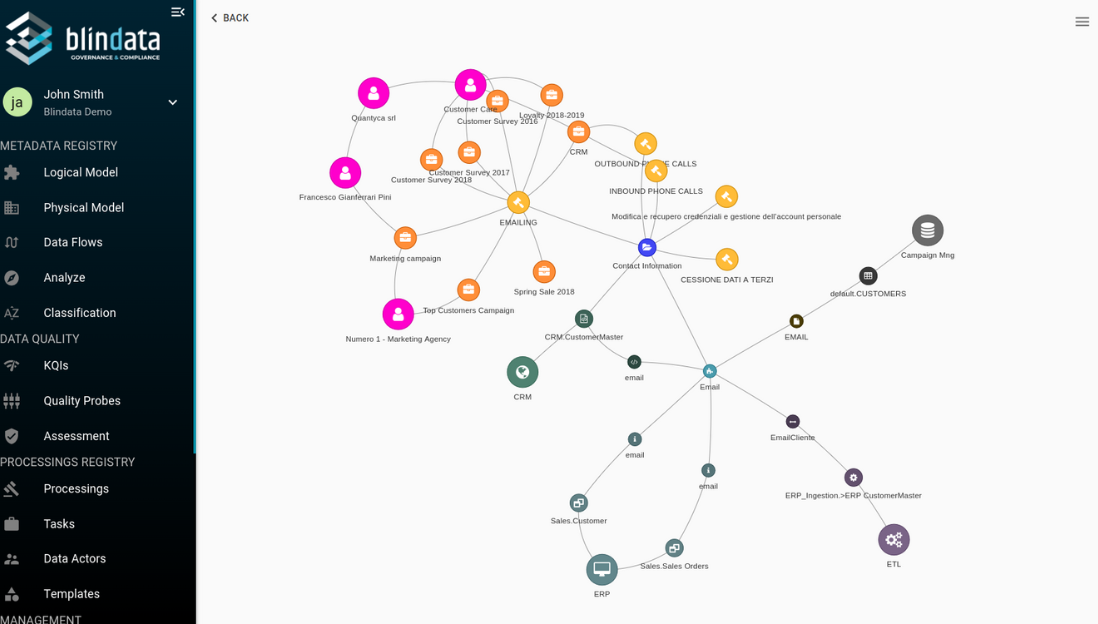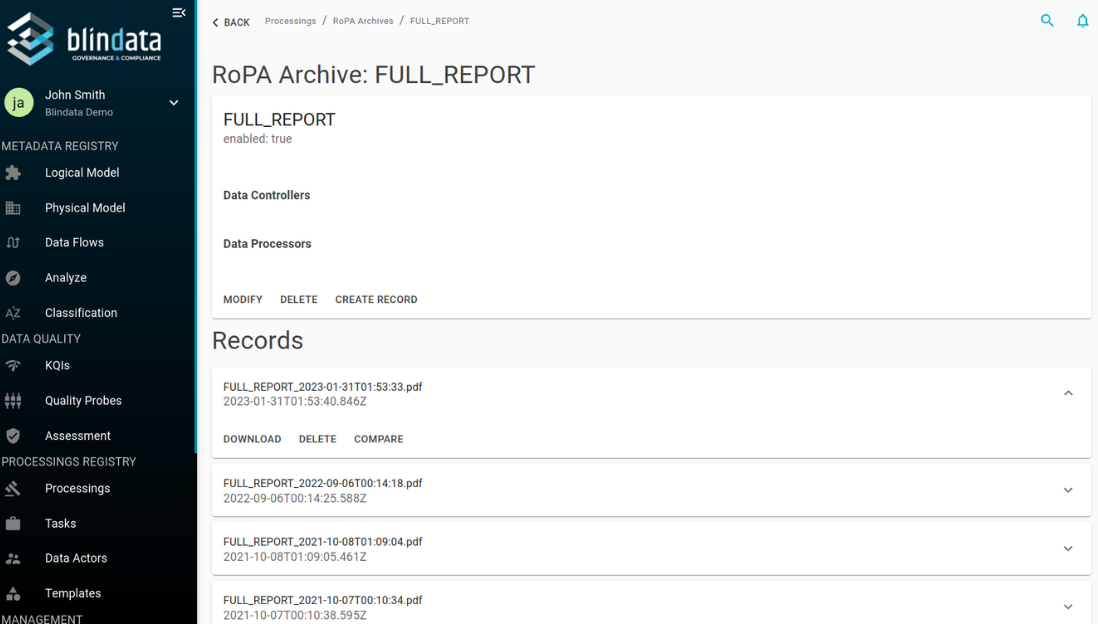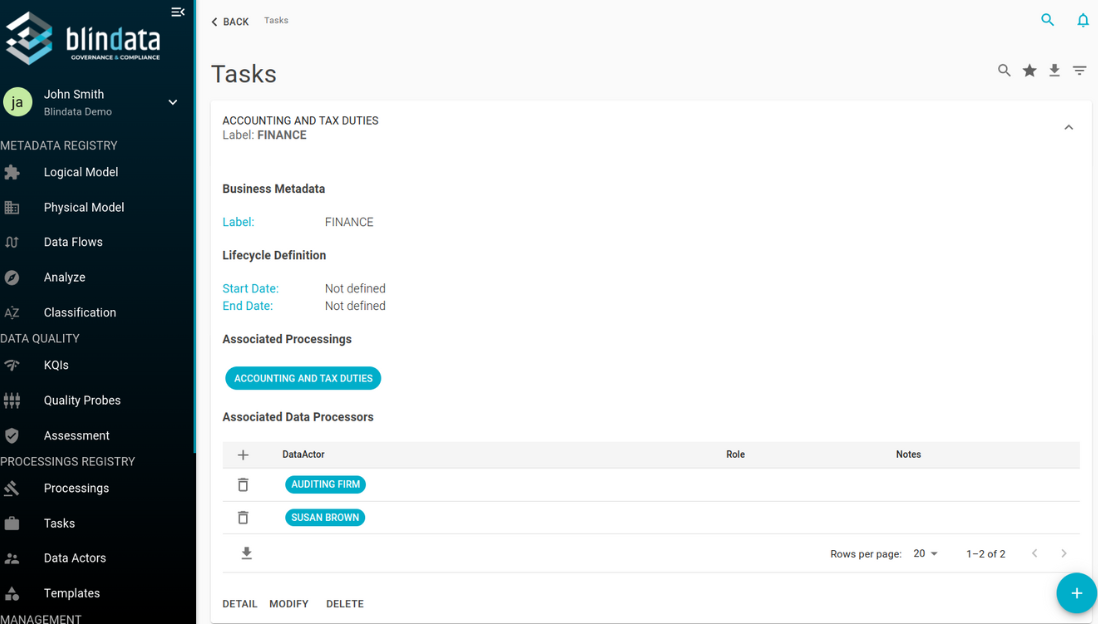 The access control mechanisms and authorizations for writing to the RoPA allow the tool to be adapted according to the maintenance processes adopted within the organization. Depending on the organizational model adopted, whether centralized or distributed, it is possible to establish approval workflows, divide the RoPA into different company functions, provide read-only access as well as prevent the display of certain resources in the RoPA.
The Record of Processing Activities module allows the user to customize the template as desired through which the RoPA can be exported in pdf format.
All this takes place through an Html editor accessible and testable directly within the Blindata interface, without the need for ad-hoc interventions or developments.
Record of Processing Activities allows you to enable the version of the RoPA by choosing the appropriate template and any filters to be applied during generation. It is possible to create one or more archives depending on the number of documents to be generated, the number of legal entities, or the complexity of the organization.
The interventions on the RoPA as well as those on parts of it are recorded and archived. Through this feature, it is possible to check which changes and by whom have been made on the RoPA and at the same time demonstrate their periodic updating. The intervention operations are recorded in a special history section accessible by a single resource, by a user or by a version of the archived RoPA.
Manage different legal entities on Blindata. Keep a centralized and coherent view of all regulatory obbligation of the group.
Easy on boarding and information gathering. The upload features of Blindata allows you to quickly import already existing data as well as keep working with the tools you love.
Define customizable templates for processing activities carried out with the erogation of services or products your organization offers to its customers. Integrate management systems to keep the RoPA always up to date!